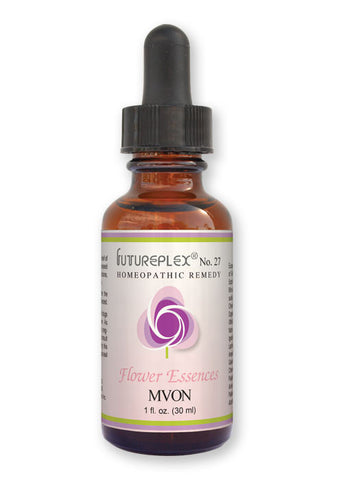 MVON (1oz. liquid)
Description:
Apex Energetics Floral Complexes products are here to help!
For temporary relief of minor symptoms related to repressed or deep-seated negative emotions, such as angers or heartaches.
Dosage: 5-10 drops under the tongue 2-3 times a day, or as directed by your healthcare professional. CHILDREN use half the adult dosage.
Directions: Take homeopathic remedies up to 30 minutes before meals.  Several formulas can be taken together. Avoid coffee and mint products as they may reduce effectiveness of this formula.  Avoid exposing to X-rays in the airport.
Other fine products