Diabetes Management Program
Diabetes Management Program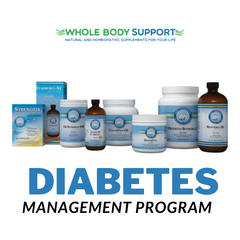 There are over 29 million adults living with diabetes in the United States and another 86 million adults who have pre-diabetes. Despite the alarming numbers, many are unaware of new research detailing how to better manage Type 2 symptoms and decrease health risks.
Dr. Tony Aboudib and his staff has utilized the latest research and clinical studies to craft a program to help 1000s manage and often reverse their Diabetes Type 2 symptoms.
The Diabetes Reversal Program contains a specific diet regimen and nutritional supplements to help patients see improvement with blood sugar management.
This kit includes the following:
Glysen-Synergy K79

Fibromin K25

Clearvite -GL K118

Protoglysen K28
There are no products in this view.