Gastrointestinal Program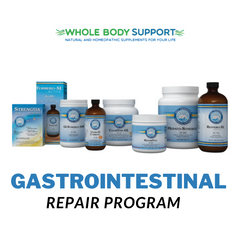 Treatment for IBS , SIBO, PCOS, Crohn's
Take control of your GI disorder. Our doctor crafted program focuses on the root cause of your gut issues to relieve symptoms.
Our Gastrointestinal program was created to manage the symptoms of IBS, PCOS, Crohn's, and SIBO.
This kit includes the following:
EnzymixPro K-99
GI-Synergy
Trizomal™ Glutathione
Fibromin K-25
Enterovite
RepairVite SE
Nourish Green
There are no products in this view.