Stress Relief Program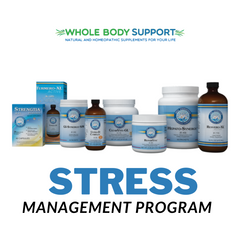 Treat Stress Related Symptoms
Stress-management strategies are critical in maintaining wellness and disease prevention. Supplements are an easy, cost-effective method of managing stress, as long as they are targeted at the right symptoms.
This program includes the following:
Adaptocrine
EnzymixPro K99
Trizomal™ Glutathione
Serotone Active
RepairVite SE
Liqua D K78
Mg/K-Zyme
Super B12
Stress-Zyme
NeurO2
There are no products in this view.