Neuroinflammation Relief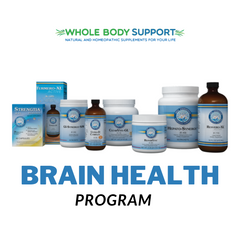 Treat Injuries and Inflammation in The Brain
Millions of people in the United States suffer from brain injuries every year. Our program is an easy, cost-effective method of managing conditions such as Concussion, Traumatic Brain Injury, and Dementia.
Our program is designed to soothe even the most severe cases of brain inflammation.
This program includes the following:
NeuroFlam K-46
Turmero Active
Trizomal™ Glutathione
Resvero Active
RepairVite SE
Liqua D K78
EnteroVite K-100
Phyto Brain-E
NeurO2
NEUROFLAM (90 caps)
Need Amino Acid Supplements? You've come to the right place! This product provides key ingredient...